Aquamarine Properties and Meaning – Aquamarine, member of the Beryl family. It comes in both massive (rock) and crystalline formation, and ranges from light to dark sky-blue color. Read more about Aquamarine crystal healing properties below, with photo galleries and a desktop background image!
Aquamarine Physical Properties
Physical Makeup
Be3Al2Si6O18
Common Locations
Brazil, Pakistan, Russia, USA
Colors & Variations
Blue to Green
Cleavage
One direction, poor
Index of Refraction
1.57 – 1.60
Specific Gravity
2.72 (+0.18,-0.5)
Aquamarine Healing Properties and Meaning
Chakra Associations
Third Eye, Throat
Subtle Bodies
Emotional, Spiritual
Zodiac Sign
Cancer, Pisces
Planet Associations
Venus, Neptune
Positions On Body
Throat, Eyes, Third Eye
Emotional Influence
Eases Anxiety & Tension
Spiritual Gifts
Etheric & Mental Bodies Aligned
Diseases Treated
Bowel Cancer, Eye Diseases, Swollen Glands, Sea Sickness
Nutrients Boosted
Vitamins A and E. Zinc, Silicon, Silica
Psychological Influence
Receptive To New Ideas, Sedative, Mental Clarity
Physical Body
Throat, Eyes, Cardiovascular System, Intestinal Tract, Thymus, Liver, Spleen, Thyroid
Intuitive Healing – Spiritual Trigger Words & Phrases For Aquamarine
Aquamarine Crystal Healing & Properties Information
For what and How Does One Use it?
The energy of Aquamarine washes over one with its beautiful soothing, calming and cleansing energy.
Gazing straight into the termination can align, sharpen and soothe your eyesight. Use it in body layouts on the throat or 3rd eye. One may visualize its energy traveling through veins to alleviate varicose veins (I have seen it banish 60-year-old ones!). It is also helpful for purifying the water in the body. As 80% of humans is made up of water, this gift cannot be over looked! Aquamarine is also good for helping one get and maintain focus. It is a good travel companion for those that suffer from sea sickness or vertigo.
Aquamarine is at its most powerful when worn against the throat. It brings calmness, and creativity in one's communication.
Summary
Aquamarine is a beautiful, calming, creative and uplifting influence in our lives, and most of us could always do with more of those attributes!

Aquamarine Crystal Galleries and High Resolution Photo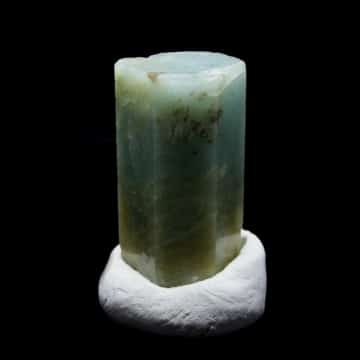 Terminated Aquamarine Crystal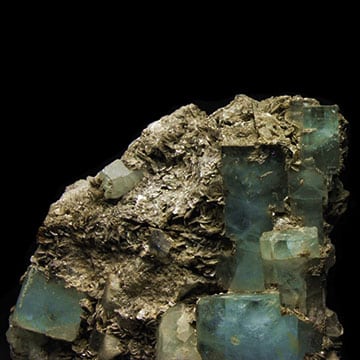 Aquamarine Cluster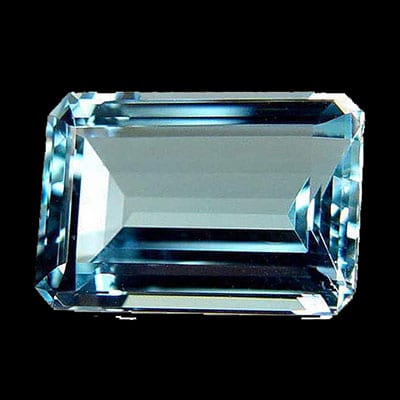 Faceted Aquamarine Gemstone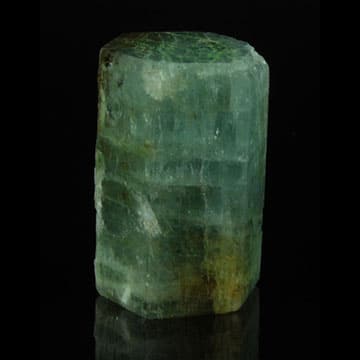 Terminated Aquamarine Specimen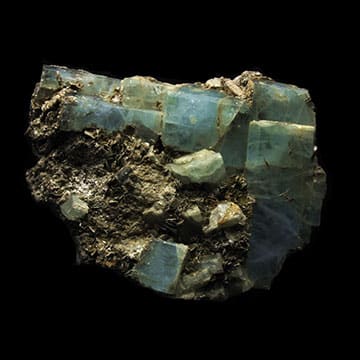 Aquamarine Cluster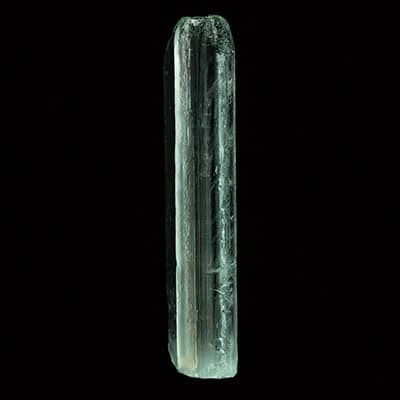 Terminated Aquamarine Crystal
Click the Aquamarine Crystals below for a high resolution photo!
Do you have a personal experience, question or information pertaining to Aquamarine Properties and Meaning? Please feel free to use the comments form below to share your knowledge with the Crystal Information encyclopedia. Please note, we moderate this feature to keep the site free from unwanted spam.
Related Terms