Tiger Iron Properties and Meaning
Tiger Iron is a member of the silicates-oxide family. It comes in both massive form, with color ranging from gold, red and silver. This mineral is readily available Read more about Tiger Iron healing properties information and view photos below.
Tiger Iron Physical Properties
Variety Of
Silicates – Oxides – Hydroxides
Tiger Iron Healing Properties and Meaning
Chakra Associations
Root, Sacral, Solar Plexus
Subtle Bodies
Etheric, Mental
Positions On Body
Solar Plexus
Emotional Influence
Self Confidence
Diseases Treated
Anemia, Skeletal Related
Nutrients Boosted
Iron, Protein,
Magnesium
, Zinc, Vitamin A, B & E
Psychological Influence
Confidence
Physical Body
Skeletal, Bladder, Liver Blood, Kidneys, Lungs
Intuitive Healing – Spiritual Trigger Words & Phrases For Tiger Iron
General Tiger Iron Crystal Healing Information
For what and How Does One Use it?
Tiger Iron is a stone that brings strength, willpower and motivation. It is a stone of cooperation and unity. It unites diverse energies creating a synergy that "works."
It is a great stone for creative people to ground their ideas and bring them into the physical fruition. Tiger Iron is a good stone for healers and other people that give energy of themselves to keep them charged up!
Tiger Iron also exhibits the individual energies of Hematite, Jasper and Tigereye.

Tiger Iron Properties and Meaning Page Video
Tiger Iron Crystal Galleries and High Resolution Photo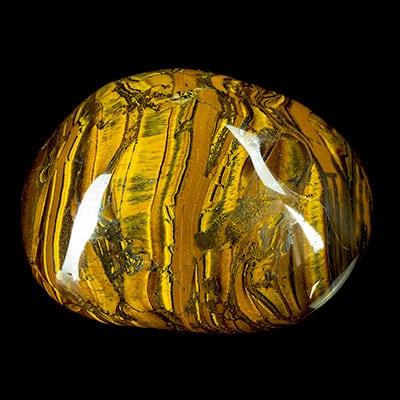 Tiger Iron Polished Free Form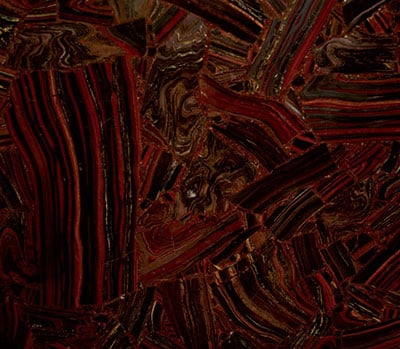 Tiger Iron Slice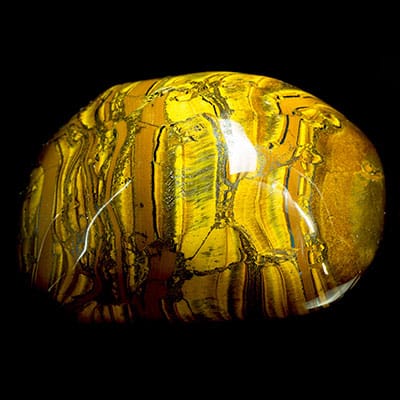 Tiger Iron Polished Free Form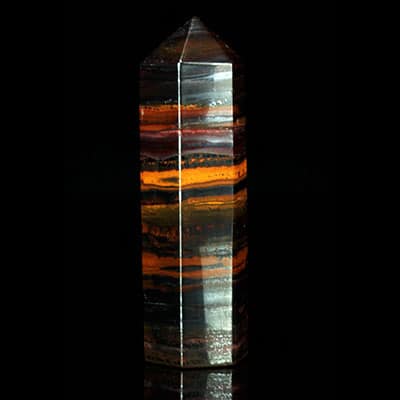 Tiger Iron Polished Crystal Point
Do you have a personal experience, question or information pertaining to the crystal healing properties and meaning of Tiger Iron? Please feel free to use the comments form below to share your knowledge with the Crystal Information encyclopedia. Please note, we moderate this feature to keep the site free from unwanted spam.
Related Terms