Nephrite Jade Properties and Meaning
Nephrite Jade is a member of the Silicates family. It comes in several shades of green and can be translucent. This mineral is readily available. Read more about Nephrite Jade healing properties information and photo galleries with desktop image below.
Nephrite Jade Physical Properties
Physical Makeup
Ca2(Mg,Fe)5Si8O22(OH)2
Common Locations
British Columbia, Thailand, New Zealand
Colors & Variations
Green
Cleavage
Splintery to Granular
Index of Refraction
1.606 – 1.632 (+.009, -.006)
Specific Gravity
2.95 (+.15, -.05)
Nephrite Jade Healing Properties and Meaning
Chakra Associations
Heart
Subtle Bodies
Astral, Emotional, Etheric
Emotional Influence
Unconditional Love
Spiritual Gifts
Psychic Abilities Enhanced
Diseases Treated
Toxin Related, Eye Issues
Psychological Influence
Courage, Expression, Nurture
Physical Body
Immune System, Kidneys, Pregnancy/Birthing
Intuitive Healing – Spiritual Trigger Words & Phrases For Nephrite Jade
General Nephrite Jade Crystal Healing Information
For what and How Does One Use it?
Nephrite Jade has a clearing energy and also stabilizes the emotions. It helps one realize the reasons behind negative feelings. This in turn allows one to purge and or transform them into positive emotions.
Nephrite Jade is known as Pounamu in New Zealand. It is a sacred stone to the Native Maoris. New Zealand Nephrite Jade is said to be the most powerful of the Nephrite Jade family.

Nephrite Jade Properties and Meaning Page Video
Nephrite Jade Crystal Galleries and High Resolution Photo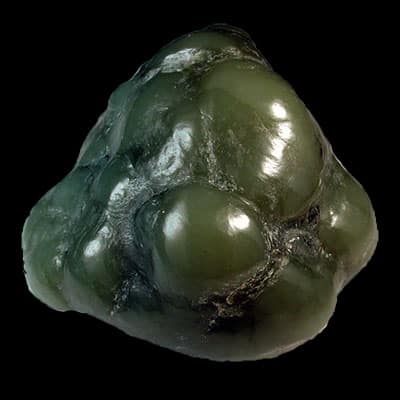 Botryoidal Nephrite Jade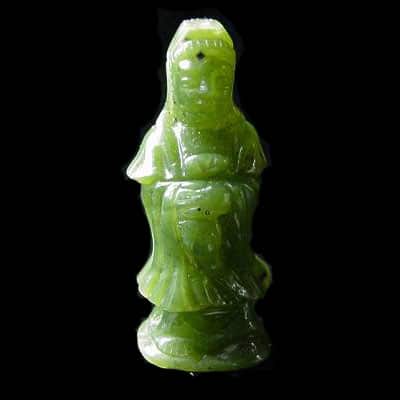 Nephrite Jade Quan Yin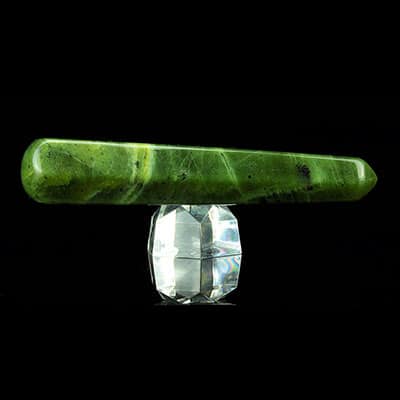 Nephrite Jade Massage Wand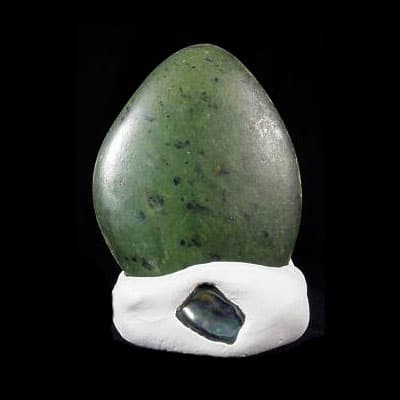 Nephrite Jade Free Form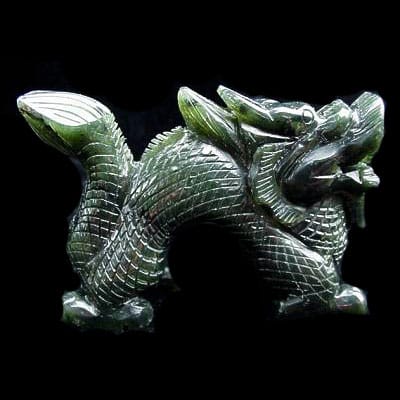 Nephrite Jade Dragon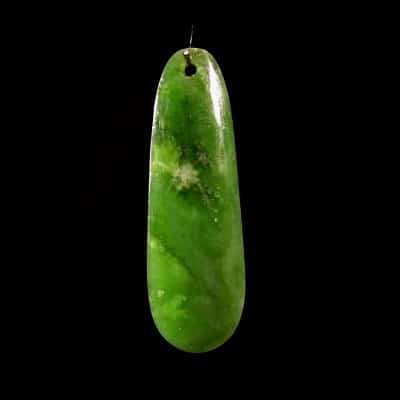 Nephrite Jade Ponamu
Do you have a personal experience, question or information pertaining to the crystal healing properties and meaning of Nephrite Jade? Please feel free to use the comments form below to share your knowledge with the Crystal Information encyclopedia. Please note, we moderate this feature to keep the site free from unwanted spam.
Related Terms