Tourmalated Quartz
March 5, 2015

Categories:

Tags:

Tourmalated Quartz Properties and Meaning
Tourmalated Quartz crystals are Quartz Crystals having Tourmalines inside and sometimes inside and outside the crystal's body.

They can form in Citrine Quartz, Smoky Quartz and Clear Quartz.
Read more information and view photo galleries showing Tourmalated Quartz Crystals below.
General Tourmalated Quartz Information
Tourmalated Quartz is a very important crystal in the metaphysical World, for more information on that, read further below. Physically, this material tends to form in crusty non crystal rock like form. That is why nearly all examples of this crystal is found in cut and polished form. So obtaining beautiful natural crystals in this material has been nigh on impossible – until now!
Stop Press

– New Discovery, Febuary 2019 – Black Tourmalated Quartz From Colombia!

In February 2019 a new mine was opened in Colombia, and Tourmalated Quartz crystals immediately started being found! These crystals are very beautiful and have lots of Black Tourmaline in on and around them! As the Universe deemed these crystals were discovered by our mining contact while we were actually in Colombia ourselves! Thus our retail arm Majestic Quartz is the only place you will be able to find Colombian Tourmalated Quartz crystals – mostly in Lemurian Seed formation! These crystals are absolutely for the "here and now" and need to be spread across the planet to do their divine work!
What Does One Use it For and How Does One Use it?
This crystal is a divine healing crystal. Tourmalated Quartz is very strengthening for the skeletal system, particularly as an elixir. It helps one remain alert and connected with the Universe in order to make the best possible decisions at the exact right moment without delay! It dispels fear and promotes self confidence in ones ability to take on and succeed with any task that may be at hand. It is the crystal for keeping one alert and nimble in times of great stress and it also keeps exhaustion at bay.
The Quartz amplifies the properties of Tourmaline. Use this combination it to charge your electromagnetic body by keeping it in your presence for a time. With tourmaline being strongly magnetic, it interacts with all our bodily electromagnetic systems, keeping us healthy and running at optimum peak efficiency.
Tourmalated Quartz regenerates and orders the cellular system.
It helps one to sleep, all the while charging the body so one awakes refreshed and raring to go! Keep a crystal either beside your bed, or under your pillow for the best results.
Tourmalated Quartz amplifies your psychic abilities. Black Tourmalated Quartz is a powerful protection against psychic attack. Larger crystals will protect your home, and carrying smaller ones in your pockets will keep your personal protection well looked after.
It is a great anti-radiation crystal. Wear one on the body to repel radiation from computers. It is wise to take Tourmalated Quartz as an elixir if you work in a computer heavy environment. Take the Elixir internally for the best results. Naturally one will need to have a natural Black Tourmalated Quartz crystal to make an elixir, and we recommend the newly discovered Colombian Black Tourmalated Quartz crystals to make the best possible elixir.

Tourmalated Quartz Galleries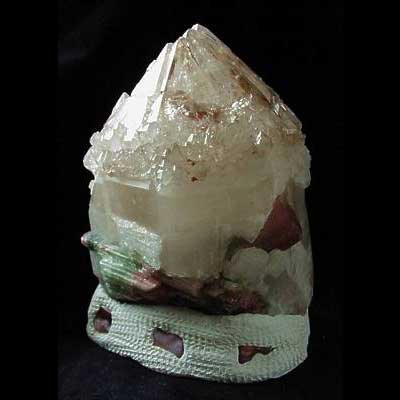 Tourmalated Quartz Example One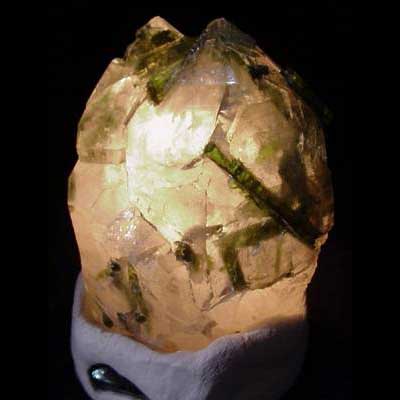 Tourmalated Quartz Example Three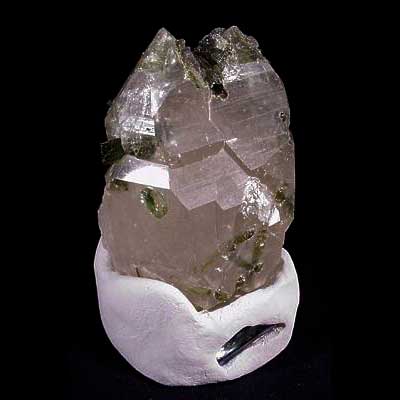 Tourmalated Quartz Example Five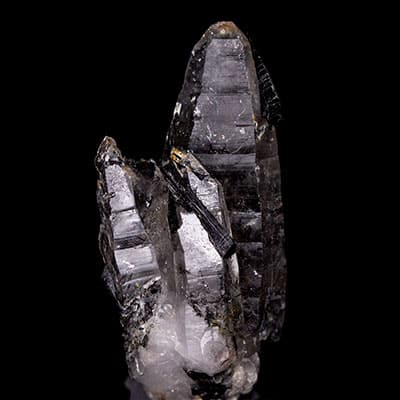 Tourmalated Quartz Example Seven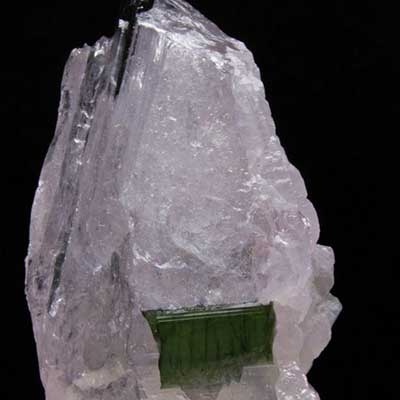 Tourmalated Quartz Example Nine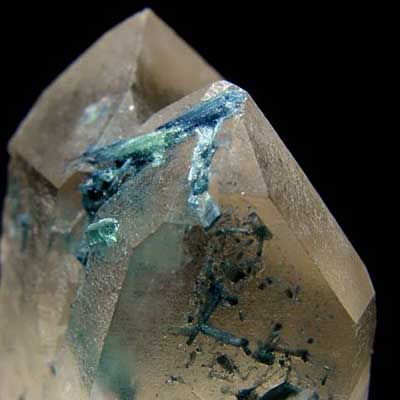 Tourmalated Quartz Example Eleven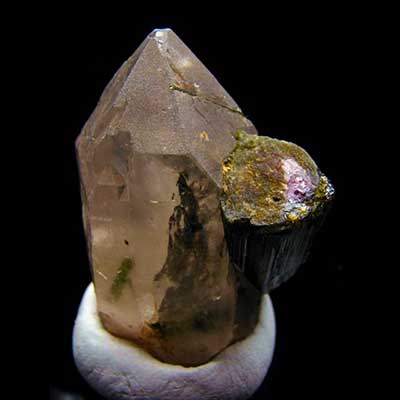 Tourmalated Quartz Example Thirteen
Click on the Tourmalated Quartz specimens below for high resolution photos!
Do you have a personal experience, question or information pertaining to the crystal healing properties and meaning of Tourmalated Quartz? Please feel free to use the comments form below to share your knowledge with the Crystal Information encyclopedia. Please note, we moderate this feature to keep the site free from unwanted spam.
Related Terms