Brandberg Quartz
September 17, 2015

Categories:

Tags:

Brandberg Quartz Properties and Meaning
Brandberg Quartz crystals come from Brandberg (Fire) Mountain, located in Damaraland, in the northwestern Namib Desert, near the coast in Namibia. They form in combinations of Amethyst, Smoky and Clear Quartz. Read more information and view photos showing Brandbergs below.
General Brandberg Quartz Information
For what and How Does One Use it?
Coming from a location called Fire Mountain, these crystals are excellent for people looking for help in keeping cool and calm under great pressure. The soothing calming influence of Amethyst, the grounding properties of the Smoky Quartz – along with the balancing properties of Clear Quartz all play their part in helping one cope with, and even thrive under the most challenging of conditions.
These crystals often have enhydro inclusions of pure water inside them. This adds to the purity and divine energy Brandberg crystals emit. Phantoms are also common occurrences within these special crystals. This signifies that those with sincerity in their hearts – wishing to embrace true transformational change in their lives, will have found the perfect crystals to work with in Brandberg Quartz. In addition, the purity, Phantoms, then combined with the high vibrational energy output that these crystals produce – makes them great candidates to use for crystal protection purposes.
Meditating with Brandberg Quartz crystals bring all the above properties into play, as well as promoting empathy for all creation. Be that empathy for your fellow humans, or the animal and plant kingdoms. They make excellent crystals for helping human consciousness evolve to where humanity realizes that it must work in harmony with our Earth Mother, nature and all the inhabitants of the planet.
Summary
Brandberg Quartz is more often readily available – but for a price. Considering the harsh conditions these crystals occur in, that is fair enough! The photo galleries below show many examples of Brandberg Quartz. These images are harvested from the majestic-quartz archives which contain more than 100,000 photos going back more than 15 years!

Brandberg Quartz Galleries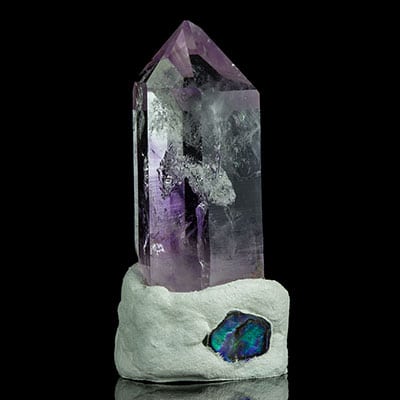 Brandberg Quartz Example Three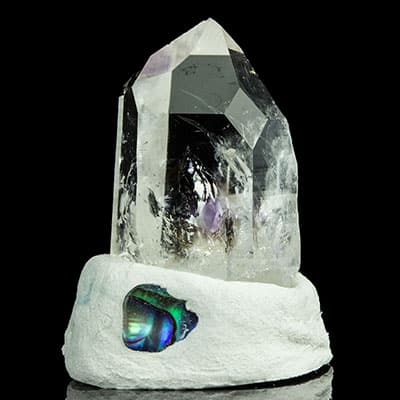 Brandberg Quartz Example Five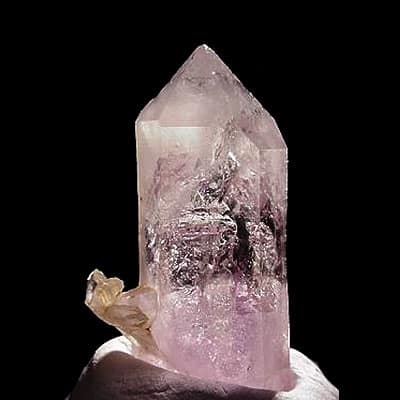 Brandberg Quartz Example Seven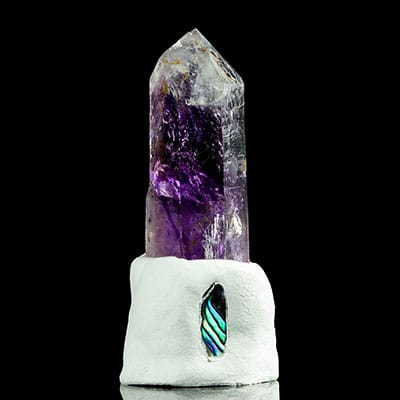 Brandberg Quartz Example Nine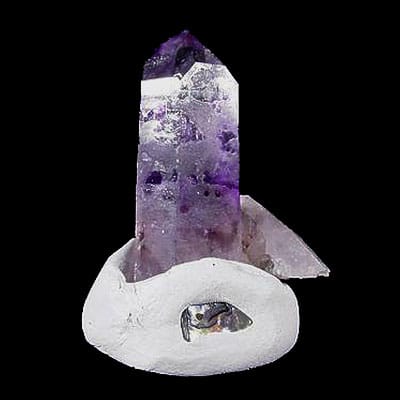 Brandberg Quartz Example Eleven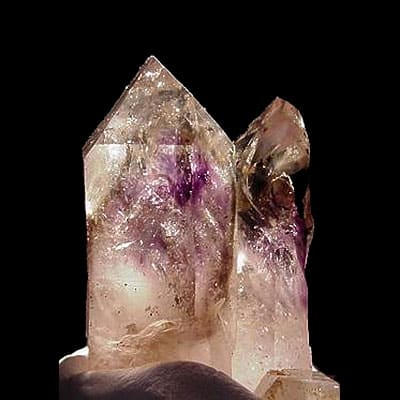 Brandberg Quartz Example Thirteen
Click on the Brandberg Quartz photo for a high resolution image!
Do you have a personal experience, or information pertaining to Brandberg Quartz? Please feel free to use the comments form below to share your knowledge with the Crystal Information encyclopedia. Please note, we moderate this feature to keep the site free from unwanted spam.
Related Terms