Dioptase Properties and Meaning
Dioptase is a member of the Cyclosilicates family. It forms in beautiful deep rich green clusters of crystals with a very high luster. Read more about Dioptase crystal healing properties, information and view photo galleries below with a high resolution image.
Dioptase Physical Properties
Physical Makeup
CuSiO3·H2O
Variety Of
Cyclosilicates
Common Locations
Namibia, Russia
Colors & Variations
Green
Index of Refraction
nω = 1.652 – 1.658 nε = 1.704 – 1.710
Specific Gravity
3.28–3.35
Dioptase Healing Properties and Meaning
Chakra Associations
Heart
Zodiac Signs
Taurus, Virgo, Libra
Emotional Influence
Soothing
Spiritual Gifts
Past Life Memories
Diseases Treated
Immune System Boost, Cancer, Regulates Blood Pressure
Psychological Influence
Confidence, Tranquility
Physical Body
Heart, Blood Vessels
Intuitive Healing – Spiritual Trigger Words & Phrases For Dioptase
General Dioptase Crystal Healing Information
For what and How Does One Use it?
This is a very energizing crystal, especially for the physical and spiritual bodies. It also good for balancing the energies of all the chakras.
Use Dioptase for breaking through any blocks in the lower 3 chakras. It helps one take responsibility for one's own life and evolution. This crystal helps to ease pain, hurt, grief, abandonment, betrayal, and heartache. It is an all-around healer of the heart.
Dioptase makes a great elixir which is good for amplifying other crystals and letting the energy flow smoothly through your body.

Dioptase Crystal Galleries and High Resolution Photo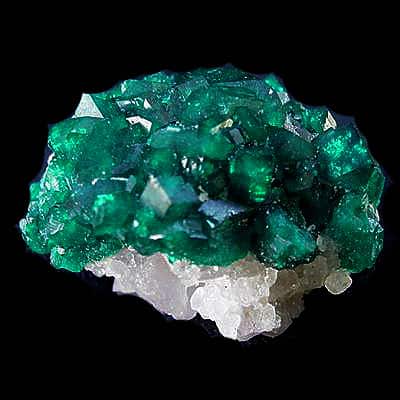 Dioptase Cluster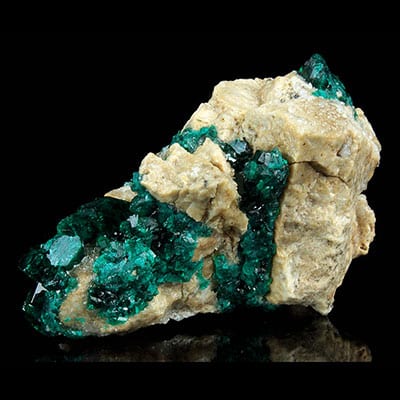 Dioptase Cluster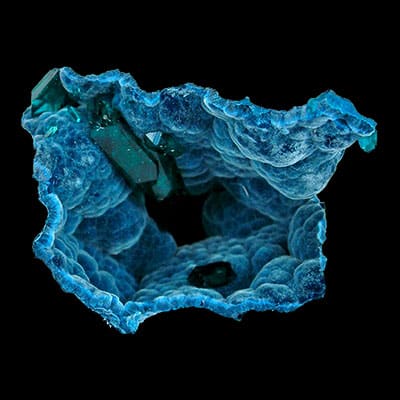 Dioptase in Shattuckite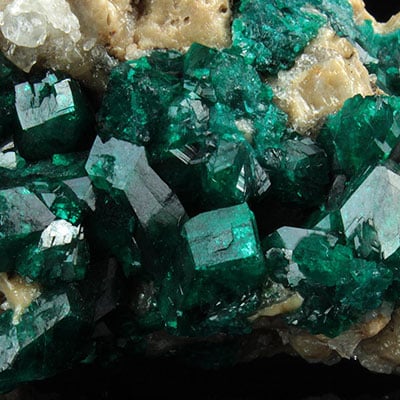 Dioptase Crystals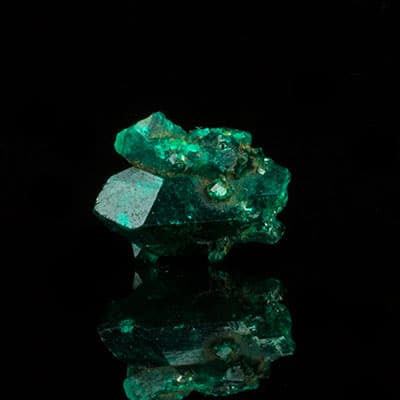 Dioptase Crystal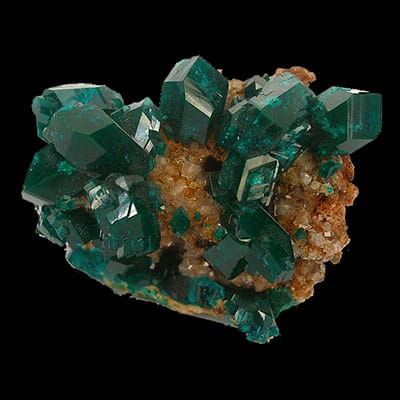 Dioptase Crystal
Do you have a personal experience, question or information pertaining to the crystal healing properties and meaning of Dioptase? Please feel free to use the comments form below to share your knowledge with the Crystal Information encyclopedia. Please note, we moderate this feature to keep the site free from unwanted spam.