Watermelon Tourmaline Properties and Meaning
Watermelon Tourmaline crystals have the colors pink and green. Usually they have a pink heart with green around the outside. However, occasionally the colors are reversed. Read more about Watermelon Tourmaline crystal healing properties, with galleries and desktop background image!
Watermelon Tourmaline Fast Facts
Watermelon Tourmaline Physical Properties
Physical Makeup
AX3Y6(BO3)3Si6O18(O,OH,F)4
Common Locations
Brazil, USA, Pakistan
Colors & Variations
Green, Pink
Index of Refraction
1.62 – 1.64
Specific Gravity
3.06 (3.01-3.11)
Watermelon Tourmaline Healing Properties and Meaning
Chakra Associations
Heart
Positions On Body
Chest, Spine
Emotional Influence
Love, Strength
Spiritual Gifts
Enlightenment, Raised Consciousness
Diseases Treated
Heart Issues
Psychological Influence
Balance, Positivity
Physical Body
Bio Magnetic Properties
Intuitive Healing – Spiritual Trigger Words & Phrases For Watermelon Tourmaline
Watermelon Tourmaline Crystal Healing & Properties Information
For what and How Does One Use it?
Watermelon Tourmaline is a Master Heart crystal. It is green on the outside and pink in the middle, the colors of the heart. It works wonders on both the physical and emotional aspects of heart energy.
This type of Tourmaline also helps to balance and merge all other Tourmaline energies, making them more readily available for the body, mind, and spirit to use.
This crystal also brings the male and female aspects into balance.
Watermelon Tourmaline not only inspires creativity, it also helps us gather the necessary energy to bring those dreams and ideas into physical reality.

Watermelon Tourmaline Properties and Meaning Page Video
Watermelon Tourmaline Crystal Galleries and High Resolution Photo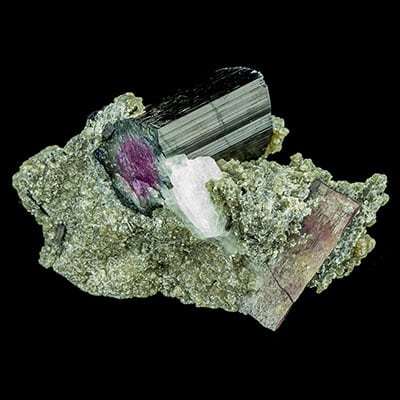 Watermelon Tourmaline Crystal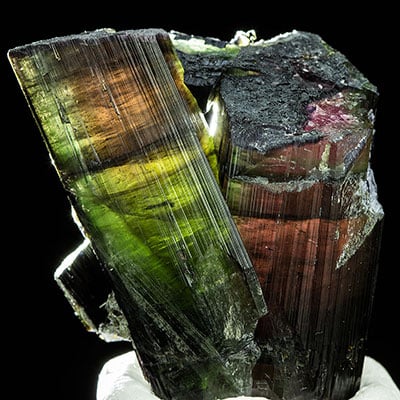 Watermelon Tourmaline Crystal
Do you have a personal experience, question or information pertaining to the crystal healing properties and meaning of Watermelon Tourmaline? Please feel free to use the comments form below to share your knowledge with the Crystal Information encyclopedia. Please note, we moderate this feature to keep the site free from unwanted spam.
Related Terms